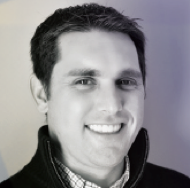 Jason Nierman is Founder and President of Accelerated Advising, a consulting firm focused on accelerating company growth through strategic partnerships.  Start-ups, emerging companies and established brands launching new products or entering new market segments tap into the firm's 15+ years of experience to create or modify their partnership plan. Clients also leverage Jason's deep-seeded relationships and extensive experience in working with trusted U.S. brands to accelerate the deal and partner development cycle.
Accelerated Advising sources many of its clients through trusted relationships with venture capital firms across the country, as well as through Jason's involvement as a mentor at 1871, a Chicago-based technology incubator, and for the Elmspring real estate technology accelerator.  Jason has also developed a business development framework that underpins his consulting engagements and is the subject of workshops he delivers at 1871.
Prior to founding Accelerated Advising, Jason was Chief Development Officer and a member of the executive team at OpenHouse Realty, a real estate technology start-up based in Santa Monica, CA.  The company raised approximately $20M in Seed and Series A funding before being acquired by In-House Realty, a sister company of Quicken Loans in early 2017.  Jason's primary role for OpenHouse was to sign, launch and develop distribution partnerships that led to the company acquiring customers for its suite of real estate products.  He also supported corporate development and assisted in identifying and vetting product partnerships.
Prior to OpenHouse Realty, Jason spent 7.5 years at TrueCar.  When he started at TrueCar (then called Zag) in 2007, the company had very little revenue, about 25 employees, only 2 distribution partnerships and no direct-to-consumer business or brand.  During his tenure, Jason was responsible for prospecting, signing, launching and developing partnerships that today contribute over $75M in annual revenue for the business.  Some of the largest partnerships he signed and was directly responsible for developing include: American Express, GEICO, Allstate, Nationwide Insurance, Progressive Insurance, several AAA clubs, Consumer Reports, U.S. News and World Report, Next Jump and PerkSpot.  Jason also served on TrueCar's management team, which gave him exposure to several important strategic initiatives as well as fundraising efforts.  In total, TrueCar raised more than $200M before its IPO in May 2014.  Specific to the IPO, Jason served on the company's "IPO Readiness" team and prepared several materials aimed at helping investors understand TrueCar's Partner channel.
Prior to TrueCar, Jason was a business development lead at TransUnion where he focused on expanding the credit bureau's business with financial services clients.  He also spent time at Hill and Knowlton in a marketing communications role and began his career as a change management consultant at Accenture.
Jason received his M.B.A. at the University of Chicago's Booth School of Business in 2007 and holds a B.S. in Finance and a Journalism Certificate from Indiana University.  He also has served as a Board member for the North Suburban chapter of Junior Achievement and is active with the Food Allergy Research and Education association.
Jason resides in Northbrook, Illinois with his wife, Debby, and three kids, Cole, Alex and Mallory.