Start-ups, Emerging Companies & Established Brands
We are privileged to work with successful companies across multiple industries, including: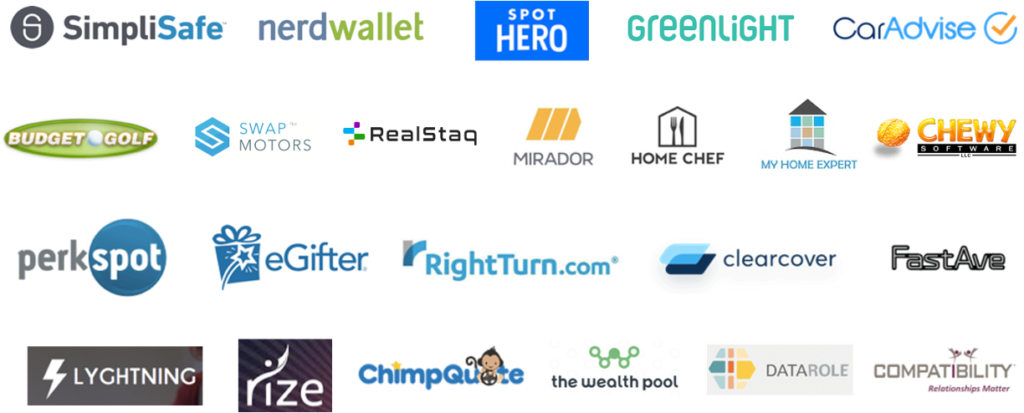 Work Samples
Our flexible approach allows companies to choose from a range of support areas needed to accelerate their business and partnership development efforts. Samples of our engagements include the following:

Taking methodologies and best practices from the fleet management world, CarAdvise was built to make car care easier and more transparent for consumers. We have worked hand-in-hand with company leadership since its founding to identify, approach and develop key strategic partnerships including Uber, Allstate, eBay, Carvana and many more. These partnerships have enabled the company to grow its customer base significantly faster than traditional direct marketing efforts, as well as benefit from the trust built between the partners and their member/customer bases.

SimpliSafe fundamentally changed the U.S. home security industry, offering homeowners a professional-grade, monitored security system with no long-term contracts at fair prices. We were introduced to the CEO and Head of Partnerships by the company's then-primary investor, Seqouia Venture Capital. Our work has included pitch formulation, partnership segment brainstorming and targeting, value proposition creation, specific partnership targeting, deal negotiation and partner development management. We've also assisted the company in hiring and structuring a successful business and partner development team.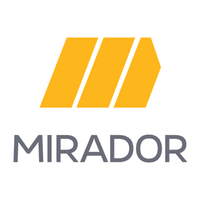 Mirador's leading digital lending platform powers a new type of relationship between small businesses and lenders via a digital loan application and suite of management tools that improves the loan process and increases close rates. We were retained to build the Mirador Partner Network, which entails companies marketing a loan product to their small business customers. Accelerated Advising was involved in all facets of the business development process for the Mirador Partner Network, from creating the go-to-market plan, to sourcing, negotiating and developing partnerships to working with the Product team to sculpting the product for this new segment of customers.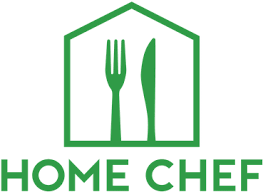 From online to doorstep, Home Chef makes planning and preparing home-cooked meals simple, intuitive and affordable. We helped Home Chef forge new partnerships with professional organizations, employee discount platforms and financial institutions, opening new marketing and customer acquisition channels. These partnerships have consistently resulted in hundreds of incremental sales each month during the past two years.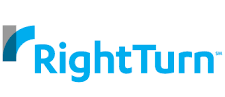 As one of the country's most long-standing tire companies, RightTurn's parent company, DealerTire, helps automotive OEMs and dealers grow their tire and light maintenance business. We helped the company craft new strategies for their consumer-facing tire retailing site, rightturn.com, identifying potential strategic partners. We guided the company's approach, value proposition, and ongoing development strategy to open new marketing channels via partnerships.